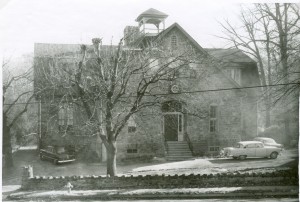 At Phil-Mont Christian Academy we have been fulfilling our mission of providing students with an excellent education from a consistent Christian world-and-life view since 1943. True to the original vision of our founders, including Dr. Cornelius Van Til, we remain committed to upholding the Bible as the living core of the Academy's program by ensuring that every subject in our curriculum is taught from a distinctly Christian perspective and in relation to the Word of God. From the classroom to the chemistry lab, on the playing field and the stage, our beliefs are central to the pursuit of excellence.
This dedication to excellence is supported by a faculty composed of committed Christians, 47 percent of whom hold advanced degrees, and whose average tenure with Phil-Mont is 13 years. Our small class sizes and 9:1 student-teacher ratio ensure that each student gets the attention he or she requires in order to excel academically. The results speak for themselves: 97% of our graduates go on to four-year colleges, with 75% receiving at least one award or scholarship, and 50% graduating as members of the National Honor Society.
Our academically rigorous, college-prep program is complemented by extensive co-curricular activities, in which 80% of our students participate. In recent years our student athletes advanced to state tournaments in Varsity Basketball (Boys and Girls), Cross Country, and Track and Field, as well as regional competitions in Wrestling.
Perhaps the greatest evidence of our success, however, lies in the generations of graduates who have gone forth into the world as thoughtful, responsible, and biblically literate stewards of God's gifts and callings.
We hope you will prayerfully consider the Lord's will about making the life-changing experience of a Phil-Mont education available to your most precious charges.