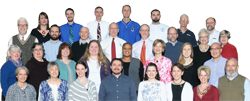 Phil-Mont boasts a dedicated staff, committed to the Lord and to teaching the children of Christian families. At Phil-Mont we look for faculty and staff who love Christ and are dedicated to seeing and fulfilling their role in God's kingdom. Below are the current postings. Please read the position descriptions carefully and contact us if you have questions. Philadelphia-Montgomery Christian Academy does not discriminate on the basis of race, color, national or ethnic origin regarding any of its programs.
Current Faculty/Staff Employment Positions (updated 10/27/17):
Forms:
 See our current staff | Learn more about Phil-Mont | Would you send your children here?