The Office of the Dean of Student Affairs
Phil-Mont's Guidance office is run by our Dean of Student Affairs, Adam Porcella ('03). The guidance office is equipped to help students prepare, plan, and succeed in college. Mr. Porcella sets student schedules for grades 6-12 and helps students overcome in-school difficulties. He aids parents as they navigate the college application process and also works with local and regional colleges and universities by scheduling time for school representatives to meet with current Phil-Mont juniors and seniors.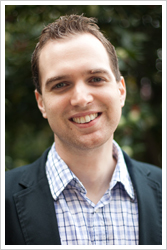 Adam J. Porcella, M.Div., M.A., has spent eight years working in Christian education in the United States and in Southeast Asia. Before joining Phil-Mont's administrative team as the Dean of Student Affairs, Adam spent time in Georgia, where he worked in Student Development and Residence Life at Covenant College, in Indonesia, where he worked in Student Affairs at the International Teachers College, and in California, where he worked in Enrollment and Student Retention at Simpson University. Adam is a graduate of Covenant College, where he studied Philosophy and Education. His Master of Divinity is from Covenant Theological Seminary, and his Master of Arts is in the field of Higher Education from Geneva College. Adam is happily married. He and his wife have two future Phil-Mont students.
---
TRANSCRIPT REQUESTS
Phil-Mont offers both official and unofficial transcripts to alumni and current students. Our current students may request transcripts free of charge.