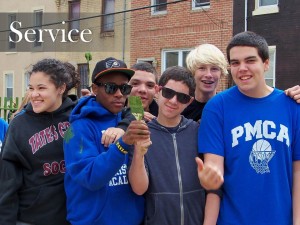 The purpose of the Phil-Mont high school service program is to enhance the sense of Christ's calling among our students by requiring them to volunteer their services for a proscribed period of time during the course of the year. It is believed by the Board of Trustees, administration and faculty that such a program will help to instill in students an understanding that giving of one's time or other resources is part of what it means to serve Christ, serve others and bear witness to the Gospel of Grace in the community and the world.
The Service Program
Every high school student is required to fulfill fifteen hours of community service in a given year for each year the student is enrolled at Phil-Mont. That service will be reported to the Guidance Office for the purpose of logging those hours. Service hours can be completed at any time from the first full week of summer vacation through the final day of April in any given year. The April 30 cut-off date is for the purpose of clerical work, in order to finalize the hours before the end of the school year. This cut-off date will help students avoid overlap and conflict with school-related activities late in the year, including final exams and graduation activities for seniors.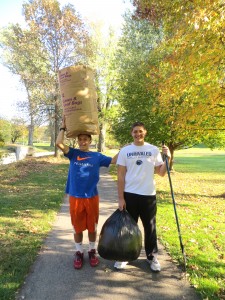 It is preferable that service be completed through a formal institution or organization, whether a school, church, community or philanthropic organization, or private business that has a service program. Service programs through Phil-Mont may also be included, whether it be through a club or organization, office, as a teacher or gym aide, scribing for a student or tutoring. Simply holding elected office for a class or organization does not count toward service, nor will committee work related to class events or carrying out duties in relation to class activities that are not of a service nature such as class parties or socials (including the JR/SR Banquet). Work for pay does not qualify as a service. Service organizations must be pre-approved by the Guidance Office. Any exception to the above guidelines must be submitted as a letter of appeal to the Guidance Office in writing, with parent signature, indicating the reason for the exception. Exceptions to the requirements will be made on a case-by-case basis and are limited to the specific exception requested. No exemptions to the service program will be granted.
Reporting Service Hours
Service log sheets will be made available to students through the Guidance Office. (or download here) Each log sheet will include the following information:
Name of organization to which service was rendered.
Specific job or service description.
Signature and title of supervisor.
Date and hours.
Student Signature
Parent Signature
Copies of the log sheets will be kept in the student's permanent file.