We hope that you find all the information you need to truly consider Phil-Mont for your family. Please look over our criteria and our mission statement and then contact us or start the application process.

That there be a credible profession of faith in Jesus Christ on the part of at least one parent of the applicant.

That there be membership in, and/or regular attendance at, a church in which the Bible is sincerely believed and faithfully taught.

That there be an understanding of, and agreement with, the purpose of Phil-Mont Christian Academy to provide children with a God-centered education in which Jesus Christ is acknowledged in every area of life.

That there be a commitment on the part of the parents to support the work of Phil-Mont Christian Academy through prayer, volunteer labor and financial contributions.

That each applicant give evidence of potential academic success in Phil-Mont Christian Academy's program, based on past records, entrance tests and interviews.

That each applicant give evidence of emotional stability, a satisfactory behavior record and adequate social adjustment.
MISSION STATEMENT
Philadelphia-Montgomery Christian Academy's mission is to provide excellent academic education from a consistent Christian world-and-life view for children in Christian families, so that they as Christ's disciples and ambassadors may be thoughtful, responsible, and biblically literate stewards of God's gifts and calling.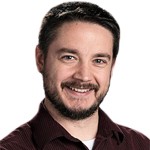 Welcome to Phil-Mont. Please feel free to contact me with questions, comments, or to request a personal tour.
Phil VanVeldhuizen
Admissions and Marketing Manager
215.233.0782 ext. 408
 Click Here to request info  |  Continue on to the Application Process  |  RSVP to an Open House