Phil-Mont is a covenant school, partnering with Christian parents and their churches for the sake of their children. The criteria listed below is intended to help interested parents see who we are and what we look for in our prospective families.
For enrollment consideration, Phil-Mont's board of trustees requires:
That there be a credible profession of faith in Jesus Christ on the part of at least one parent of the applicant.
That there be membership in, and/or regular attendance at, a church in which the Bible is sincerely believed and faithfully taught.
That there be an understanding of, and agreement with, the purpose of Phil-Mont Christian Academy to provide children with a God-centered education in which Jesus Christ is acknowledged in every area of life.
That there be a commitment on the part of the parents to support the work of Phil-Mont Christian Academy through prayer, volunteer labor and financial contributions.
That each applicant give evidence of potential academic success in Phil-Mont Christian Academy's program, based on past records, entrance tests and interviews.
That each applicant give evidence of emotional stability, a satisfactory behavior record and adequate social adjustment.
We hope that you value Christian school education and find Phil-Mont to be the right school for you.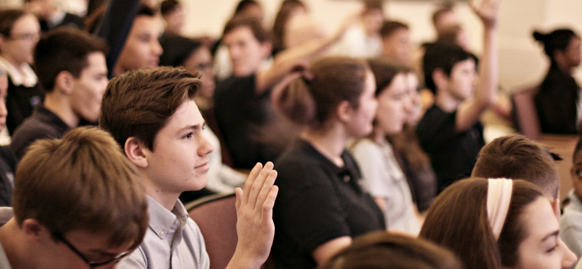 Mission, Vision & Values | Phil-Mont's Distinctives | Concepts of Education