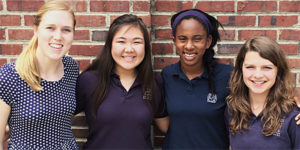 Thank you for considering Phil-Mont Christian Academy as a potential school for your international student. We have a rich history of working with caring families in other countries to prepare their children for college or university. Our school is a small, safe, academically rigorous college preparatory school which has been in operation since 1943. Phil-Mont is authorized under Federal law through the Department of Homeland Security to enroll non-immigrant students, and we take that authorization seriously.
We ask that all international students comply with all federal regulations regarding travel, stay, and education.
We ask that students comply with the state health/immunization requirements. This may mean getting medical checkups after arriving in the country.
Finally, we ask that students comply with the policies and procedures of Phil-Mont which have been established specifically for the safety of our international students and the protection of both the school and any host family.
What types of students can apply?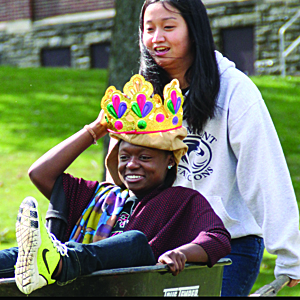 Students entering grades 9-10 will be considered for International Admission, although we do have considerations for students enter grade 11 from another U.S. high school. Students requiring an I-20 and F1 visa are considered international students.
Students must have some English proficiency – See Requirements
Students and their families must understand, and agree with, the purpose of the Academy to provide children with a God-centered education in which Jesus Christ is acknowledged in every area of life.
Students must give evidence of potential academic success in Phil-Mont's program based on past records, entrance tests, and interviews.
Students must give evidence of their emotional stability, a satisfactory behavior record and adequate social adjustment.
See the printable brochure
How/when should students apply?
An International Application must be submitted prior to June 1 to be eligible for the start of school in September. Students may apply for mid-year entry after June 1.
The application must be submitted with a $500 application fee (not refundable) to cover processing and interview time.
The application can be printed and faxed, emailed, or mailed, once completed along with the remainder of the necessary paperwork (see checklist)
Once processed the student will be asked to participate in an online interview using Skype. That interview will help confirm the student's English proficiency.
An I-20 is only issued to accepted students, and is mailed to the international address as provided.
The parents or host family must inform the school as soon as they know that the student's visa has been either approved or denied. A copy of the F1 Visa must be mailed, emailed, or faxed to the school. An appointment must then be made with the Admissions Office for the family to come in to sign the contract and pay tuition. At that time a meeting will also be scheduled for the student to meet with the guidance counselor to select courses.
See all the application documents
Who hosts our students?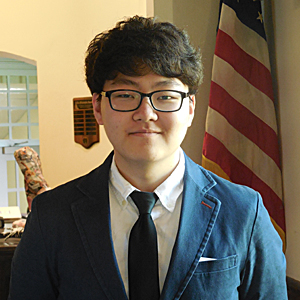 It is the responsibility of each international family to find the proper host for their child while learning at Phil-Mont.
We can make recommendations on potential host families know to the school to either be currently hosting, have hosted in the past, or have completed the appropriate paperwork to host for the first time. We will share this information when it is available.
Host families must meet certain requirements, including completion of our host family agreement, our host family application, a Pastoral Reference from their church, and a background check.
Host families coordinate with the biological parents or guardian/agency to schedule hosting payments.
Students are required to commit to and stay with their assigned host family for at least one school year, with the exception of family conflicts where the school deems it necessary to move.
All student moves must be pre-approved by Phil-Mont and all host families must meet Phil-Mont's admissions requirements.
Financial Information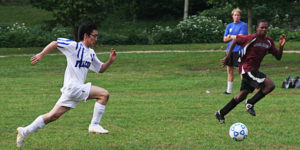 International tuition is due in full prior to the student's first day of school. The school communicates the wiring information at the same time as the tuition contract and acceptance letter.
Application/Interview/I-20 processing fee (one time only) – $500
Current full year tuition: High school (grades 9-12) – $19,675, this price includes services provided by our international student coordinator to help improve the overall quality of the students' time at Phil-Mont.
Activity fee (all students, each year): High school – $200
Additional classes as needed: High school ESL – $1,575 | Learning Center – $2,000: These two additions are often required of first year international students. ESL can be tested out of and Learning Center may not be needed for high performing students.
Tuition for the school year will not be refunded should the student discontinue schooling at Phil-Mont for any reason.
Information for Host Families and New students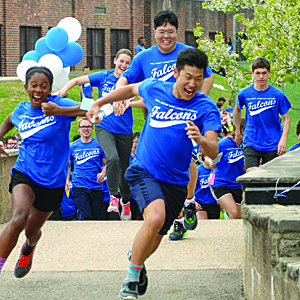 ____________
Families, Students, Host Families, Agents, Guardians, and potential host families can call (215.233.0782 ext. 410) or email the admissions department at any time during regular school hours. Sending an email is the quickest way to get a response. We look forward to working with you.