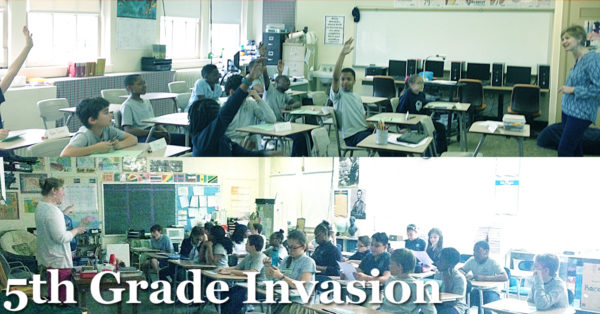 This week's featured photo is Phil-Mont's 5th Grade Invasion
This week, Phil-Mont's 5th grade class spent time seeing what next year will look like as they will transition to the mighty middle school.
These privileged elementary students received a riveting overview presentation from the MS Language Arts teacher, Mrs. Rockey and also spent time in the Math, Social Studies and Science classes. They ate lunch with grades 6-8 and even played ping pong with Mr. Chi. Mrs. Wolf has been preparing these students for 6th grade all year long, and they seemed very enthusiastic about joining the middle school next fall. Special thanks to Mrs. Wolf and all the middle school faculty for organizing and executing a successful preview day.