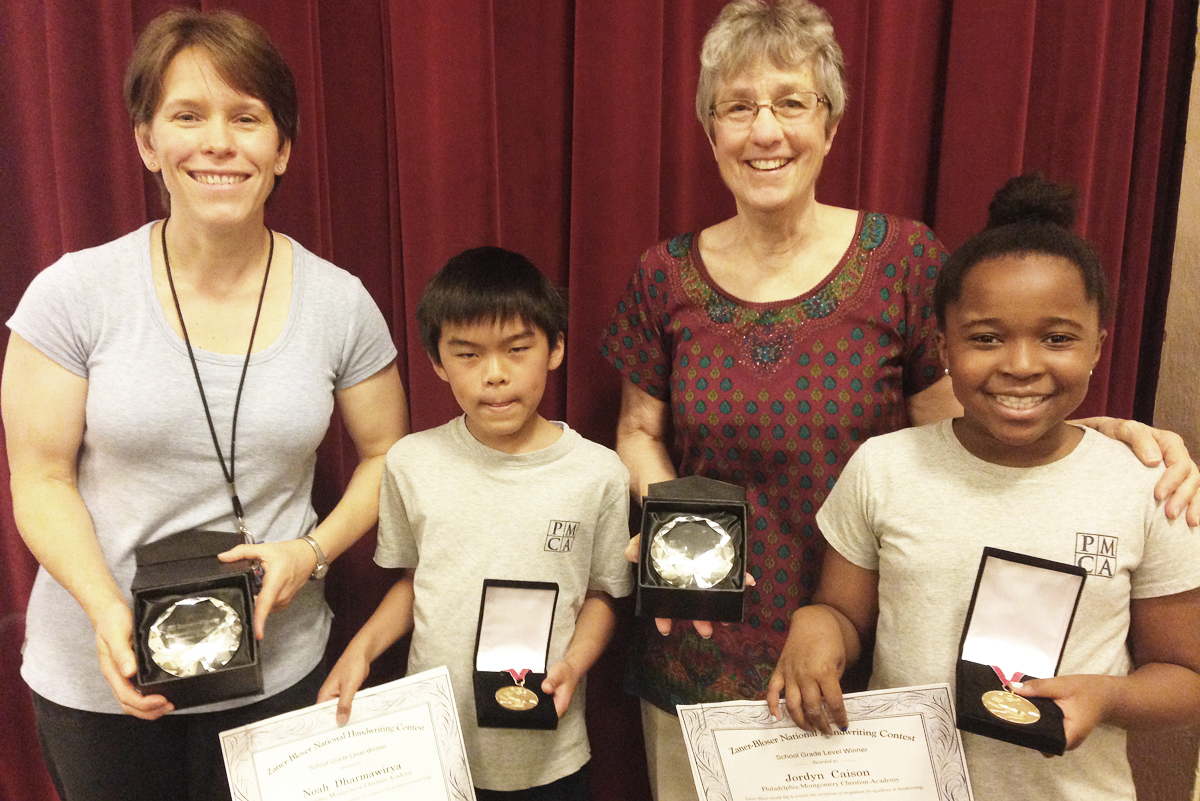 This week's featured photo is of our State Champions in Handwriting
Congratulations to 3rd grader, Noah Dharmawirya and 4th grader, Jordyn Caison for being chosen as PA State Champions in Zaner-Bloser's annual handwriting competition.
Both students are pictured here with their medals and certificates along with their teachers, Miss Gunn (left) and Miss Sutliff (right). Zaner-Bloser holds this annual event to recognize students, teachers, and schools for their commitment to learning and teaching handwriting. Phil-Mont has had 8 State Champions in the past 6 years of competition.